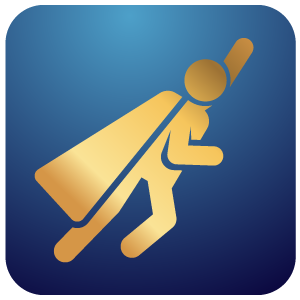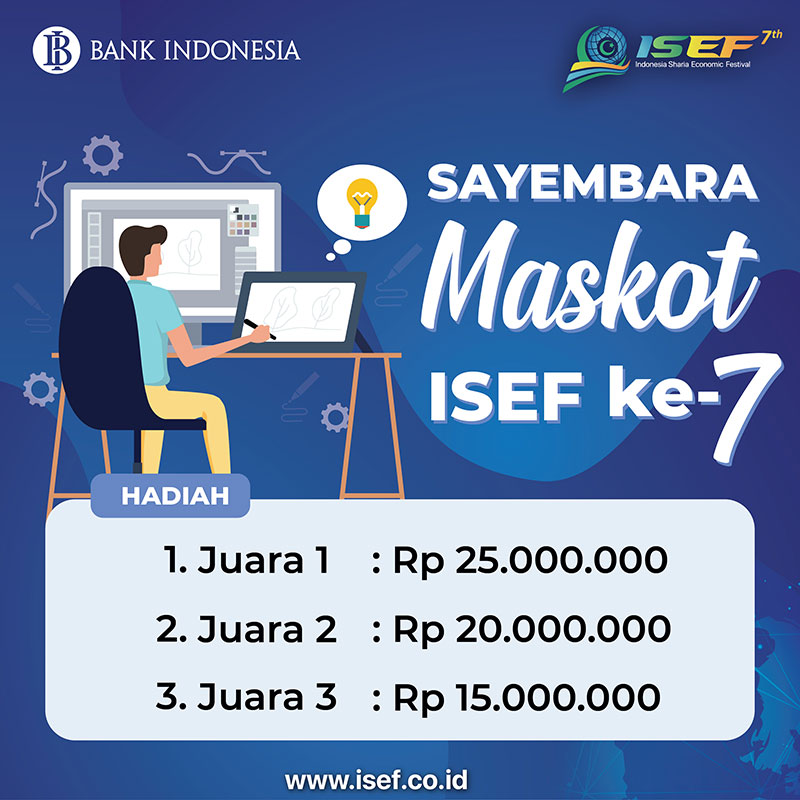 09
Days
14
Hours
00
Minutes
54
Seconds
PURPOSE
Inviting people to be actively engaged in Eksyar socialization and education by using Eksyar visualization in the form of a Mascot.
CRITERIA OF PARTICIPANT
An Indonesian citizen, proofed by attaching the scan of ID Card/Driver Licence and any other identity cards.
Attaching the predetermined required documents (compulsory).
Attaching  the statement letter of design material originality (compulsory)
CRITERIA OF THE MASCOT
The mascot design should represent the shape of natures, visualizing the philosophy of the 7th ISEF. (https://isef.co.id/id/kompetisi/kompetisi-maskot-isef/)
The mascot design should include the logo of 7th ISEF. (Download Logo ISEF)
The mascot design should represent sustainable elements, depicting Indonesia as the centre of global sharia economy, youth and nationalism.
The mascot design should be unique, memorable and applicative to various possible techniques and media. It may be either 2-dementional or 3-dimentional design.
No particular requirement for the colour and the font of the mascot. Participant's creativity is the only limit.
CRITERIA OF ASSESSMENT
Originality (30%)
Relevance to the mascot criteria (30%)
Application (15%)
Aesthetics (25%)
SCHEDULE OF THE COMPETITION
The Opening of Competition Portal : August 21, 2020
Uploading Period :  August 25– September 30, 2020
The Closing of Competition Portal: September 30, 2020
Competition Judging : September 30 – October 12, 2020
Winner Announcement :  October 19, 2020
ADMINISTRATIVE AND TECHNICAL REQUIREMENTS
Every participant is entitled to upload a maximum of 2 (two) mascot designs (the mascot should not resemble the shape of a human, animal or any other creatures with legs) with the size of 1000 x 1000 pixels and the format of 300 dpi PNG (high quality).
Participants should perform registration via ISEF website and attach personal data, the philosophy and the meaning of the mascot, the specification of the colour hex, and the mascot in the form of pdf as well.
Participants should attach the statement letter of design material originality which can be downloaded via (this link). The letter should be added with an autograph written on a stamp.
The mascot design in the format of PNG, the attachments (point 2) and the scan of the statement letter should be compressed into a .rar/.zip file format with the name of SayembaraMaskotISEF_Name_Company (Example: SayembaraMaskotISEF_Irsyad Al Ghifari_Bank Indonesia)
The design should be uploaded to the Instagram account of the participant with a caption mentioning the Instagram account @isef.id, and by the hash tag #MaskotnyaISEF. Participants may ask their friends to like the post.
The mascot should be submitted no later than September 30, 2020 at 11:59 PM, WIB