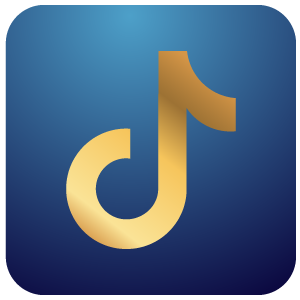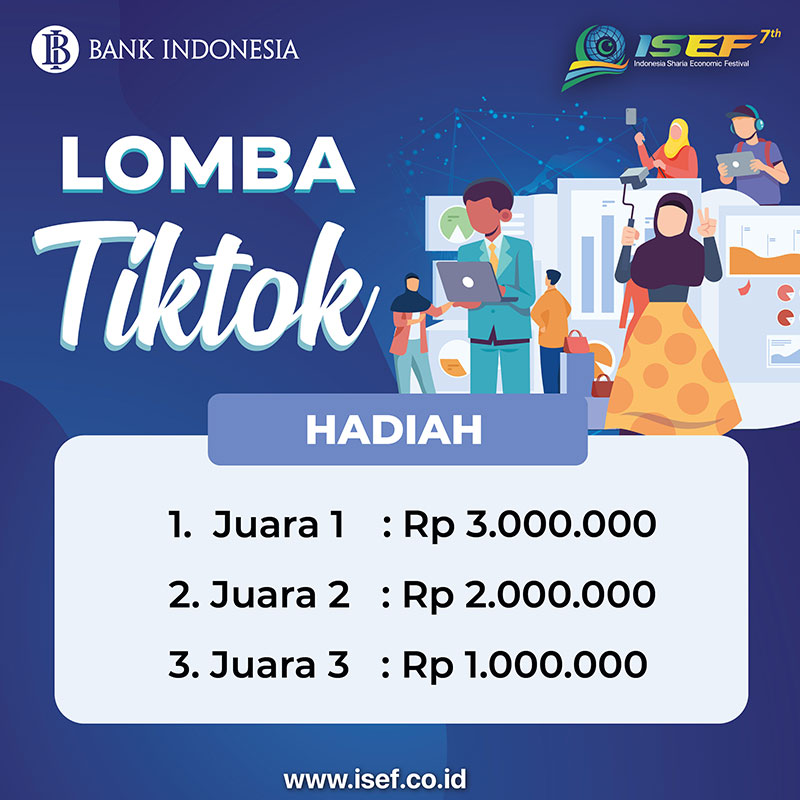 09
Days
14
Hours
59
Minutes
26
Seconds
PURPOSE
Invite people to be actively engaged in Eksyar socialization and education by means of Eksyar visualisation in the form of tiktok videos.
COMPETITION THEME
The theme is "Aku dan Ekonomi Syariah (Syaria Economy and Me)" with the following sub-themes:
Halal Value Chain
Sustainability of sharia fashion and cosmetics
Halal travelling
Islamic social finance (ZISWAF)
CRITERIA OF THE PARTICIPANTS
An Indonesian citizen, proofed by attaching the scan of ID Card/Driver Licence and any other identity cards.
Attaching the predetermined required documents (compulsory).
Attaching  the statement letter of design material originality (compulsory).
CRITERIA OF THE ASSESSMENT
Originality (30%)
Design relevance with the theme (30%)
Engagement in social media (likes and comments) (15%)
Aesthetics (25%)
SCHEDULE OF THE COMPETITION
The opening of Tiktok Competition :  August 21, 2020
Uploading Period :  August 21 – September 30, 2020
The closing of Tiktok Competition:  September 30, 2020
The judgement of Tiktok Competition:  September 30 – October 12, 2020
Winner Announcement :  October 19, 2020
TECHICAL MATTERS
Administrative Requirements
Participants should attach their personal data (Name, ID Number, Phone Number/ID Line), philosoophy and meaning of the tiktok video in pdf format.
Participants should submit the tiktok file video to email: sekretariat.lomba@isef.co.id with the subject: TiktokISEF_Name_Institution.
Competition Rules
Make a creative video based on the themes determined by the committee.
The Tiktok Video should not visualize exaggerated dances
Include the 7th ISEF Logo in the video in the form of figure, handwritten sketch, a figure which appeared on screen or any kinds of form (Download Logo ISEF).
Upload the video on your instagram and Tiktok account and tag/mention the account of @isef.id in the caption.
Participants should perform registration via ISEF website and provide personal data
Share your videos to your other social media accounts by mentioning the social media of isef.id (optional, a plus point)
The video should be uploaded from August 21 to September 30, 2020.
The video should not contain any sensitive issues or things that might violate Indonesian Laws.
Participants are allowed to upload more than one videos but only one video could win the competition.
Video duration should not exceed 60 seconds.