Production Capacity:
250 tons per month
Naza is a food company that concern with Nata-de-coco-related businesses. Besides selling ingredients of Nata-de-coco, Naza also produces ready-to-eat Nata De Coco products in a bottle package, Nata De Coco in a Standing Pouch package, and Nata De Coco in a bucket package. In addition, Naza also sells some other dink products made of 'Honje' fruit (Etlingera elatior); some are Honje Juice and Honje Syrup. Our best sellers are Nata De Coco in bottle package and Honje Juice.
---
Owner: Enok Sri Kurniasih
Dusun Citaman Rt 08 Rw 02 Desa Cicapar Kecamatan Banjarsari Kabupaten Ciamis 46383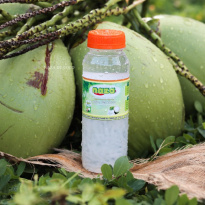 Nata de Coco in bottle package
Nata De Coco bottle package is the best choice to take in a family gathering, easy to carry, and so refreshing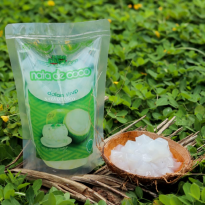 Nata De Coco Standing Pouch
Nata De Coco Standing Pouch is a fantastic present to give to your beloved family. There are many options for you to be creative with this product; You can consume it directly, mix it with fruit pieces, syrup, and milk, or any other mix that you love.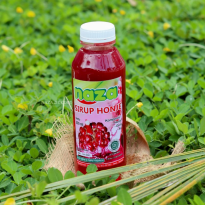 Sirup Honje 500 ml (Honje Syrup 500 ml)
Honje syrup offers many health benefits such as controlling body weight, increase body immune. Just mix the syrup with water, and you can serve it as a warm or cold drink.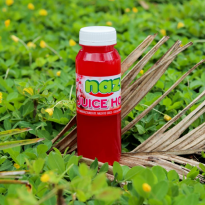 Honje Juice 250 ml
The product is an Honje-based drink design to be ready to consume. Best served when it is cold. The juice is refreshing and healthy.
---